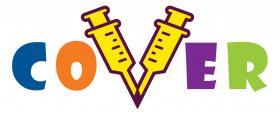 Collaboration for Vaccine Education and Research
Collaboration for Vaccine Education and Research (CoVER)
This is an online vaccine education curriculum that will cover the following topics: 
Vaccine Fundamentals | Updated: 2/23/2022
Vaccine Safety | Updated: 3/23/2022
Vaccine Preventable Diseases | Updated: 3/23/2022
Vaccine Communication | Updated: 3/23/2022
HPV | Updated: 3/23/2022
Influenza | Updated: 9/21/2021
COVID-19 Vaccines | Updated: 7/21/2021
Bacterial Meningitis | Launched: 4/4/2022
Travel Vaccines | Launched: 9/1/2021
Common Vaccine Concerns | Launched: 11/11/2021
Vaccination During Pregnancy | Launched: 4/4/2022
Rotavirus | Launched: 11/16/2021
Vaccines & Social Media | Launched: 11/30/2021
Rash or Vaccine Preventable Disease?: Clinical Scenarios | Launched 1/12/2022
Special Populations Pediatric | Updated: 4/19/2022
Special Populations Adult | Updated: 4/19/2022
Dengue | Updated: 4/19/2022
Collaboration for Vaccine Education and Research (CoVER); Pediatric Infectious Diseases Society (PIDS); Society of Teachers of Family Medicine (STFM); Children's Mercy Kansas City (CMKC); Vanderbilt University Medical Center (VUMC); The Vaccine Handbook.
Program Goal
The overall goal of the CoVER/PIDS collaboration is to provide a comprehensive vaccine education program to remedy knowledge gaps along the spectrum of professional development, beginning in residency training and extending into the practice years.
Target Audience
Healthcare personnel, including but not limited to, pediatric residents, family medicine residents, pediatric practitioners, family medicine practitioners, medical students, nurses, medical assistants, healthcare workers in a primary care setting, personnel involved in the education and administration of vaccines, others interested in vaccine education.
Sponsor
The Vaccine Education From Training to Practice program is sponsored by the Pediatric Infectious Diseases Society Foundation through unrestricted educational grants from Sanofi Pasteur US, Merck & Co., Inc., Pfizer, Inc., GlaxoSmithKline, Seqirus USA, Inc, and Valneva US, Inc. The program includes CoVER (and its associated modules) and The Vaccine Handbook App.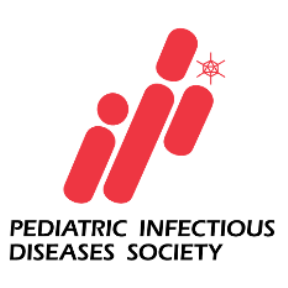 Course Directors/Reviewers
Sharon Humiston, MD, MPH
Children's Mercy Kansas City, Kansas City, MO; University of Missouri-Kansas City School of Medicine, Kansas City, MO
Donald B. Middleton, MD
University of Pittsburgh Medical Center St. Margaret, Pittsburgh, PA
University of Pittsburgh School of Medicine, Pittsburgh, PA
Elizabeth Williams, MD, MPH
Vanderbilt University Medical Center, Nashville, TN
Kadriye O. Lewis, Ed.D
Children's Mercy Kansas City, Kansas City, MO; University of Missouri-Kansas City School of Medicine, Kansas City, MO
Gary S. Marshall, MD
Norton Children's Medical Group, affiliated with the University of Louisville School of Medicine, Louisville, KY
Children's Mercy Kansas City Staff
Shannon Clark, MPH
Program Director, CoVER