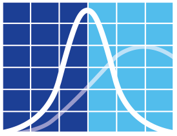 SHEA Society Posters 2018
The 2018 Society Posters display the newest educational events, research guidance, policy and advocacy information, as well as membership benefits. View our accomplishments of 2018 and learn why SHEA membership matters.  
Target Audience
All those interested in SHEA, becoming a member, and our mission.
SHEA is more than just a membership, it's a professional community whose central commitment is prevention of healthcare-associated infections and application of healthcare epidemiology to improve patient safety and healthcare outcomes.
Joining SHEA expands your network within the healthcare epidemiology and infection prevention community, enhances your professional skills, keeps you current on emerging science, and advances your career. Join today!