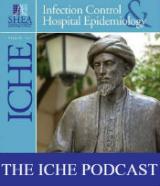 The ICHE Podcast series will summarize and discuss a select number of articles published each month within the ICHE Journal. Major topics covered include infection control practices, surveillance, cost-benefit analyses, resource use, occupational health, regulatory issues, and infection updates in different patient populations including pediatrics and geriatrics.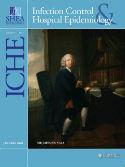 ICHE is the official publication of the Society for Healthcare Epidemiology of America (SHEA). The journal is written by infection prevention and control experts and epidemiologists and is guided by its editorial board. ICHE Editors thank you for being a reviewer! Earn your CME credit today
Credits
AMA PRA Category 1 Credit™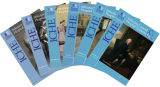 SHEA's medical journal - ICHE offers readers opportunities to earn AMA PRA Category 1 Credit(s)™. This will be accomplished through a short quiz, specifically designed to assess if practitioners have understood the most important recommendations available and are able to implement them into clinical practice.
Format
Self-study / Enduring
Journal
Credits