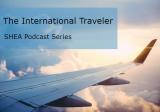 Listen to The International Traveler Podcast and learn about the risk of diseases such as the measles, C auris, and CRE in travelers, how we should approach diverse travelers, and the role Infection Prevention should play in mass congregations around the world.
Category
Infection Prevention and Control
Credits
This series will identify new or emerging technologies that can be leveraged to improve patient safety, data quality, and efficiency; describe the advantages and disadvantages of recent innovations; and recognize strategies to demonstrate success or lack thereof and substantiate implementation of
Category
Antimicrobial Resistance and Antibiotic Stewardship
Infection Prevention and Control
Credits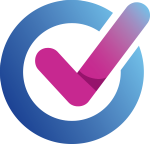 Prevention CHKC is designed to train frontline healthcare personnel, defined as those "responsible for direct patient care" in best practices to prevent and control HAIs and pathogens that can spread in the healthcare setting. Training should educate and help frontline personnel successfully execute best practices in topics that may include prevention of CLABSI, CAUTI, SSI, VAP/VAE, C. difficile and MRSA, as well as prevention strategies such as hand hygiene and disinfection and sterilization.
Category
Infection Prevention and Control
Credits
ABIM MOC
ACPE Pharmacy
AMA PRA Category 1 Credit™
Nursing Contact Hours
Participation