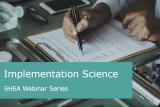 This series provides an overview of the principles and tools of implementation science, and strategies to move evidence-based guidelines and research into consistent healthcare practice.
Credits
AMA PRA Category 1 Credit™
ICHE is the official publication of the Society for Healthcare Epidemiology of America (SHEA). The journal is written by infection prevention and control experts and epidemiologists and is guided by its editorial board. ICHE Editors thank you for being a reviewer! Earn your CME credit today
Credits
AMA PRA Category 1 Credit™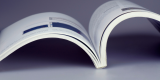 This webinar will help demystify the publishing process and provide ways to become actively and meaningfully involved in the publishing process.
Category
Antimicrobial Resistance and Antibiotic Stewardship
Infection Prevention and Control
Preparing and Responding to Emerging Infectious Diseases and Outbreaks
SHEA Membership
Surveillance and Public Reporting
Credits
ABIM MOC
AMA PRA Category 1 Credit™
Participation