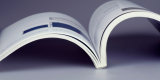 This webinar is designed to help provide authors practical tips in identifying traditional and non-traditional ways to share research output, especially those in middle-to-low income or minoritized communities.
Category
Credits
ABIM MOC
AMA PRA Category 1 Credit™
Participation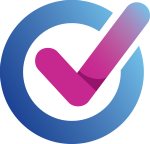 Prevention CHKC is designed to train frontline healthcare personnel, defined as those "responsible for direct patient care" in best practices to prevent and control HAIs and pathogens that can spread in the healthcare setting. Training should educate and help frontline personnel successfully execute best practices in topics that may include prevention of CLABSI, CAUTI, SSI, VAP/VAE, C. difficile and MRSA, as well as prevention strategies such as hand hygiene and disinfection and sterilization.
Category
Infection Prevention and Control
Credits
ABIM MOC
AMA PRA Category 1 Credit™
Nursing Contact Hours
Participation
The purpose of this webinar is to describe prescribing difference by age, gender, US geographic region, and race/ethnicity and how they impact outcomes. In addition, experts will discuss how antibiotic stewards can use data to drive change in the inpatient and outpatient settings.   
Category
Credits
ABIM MOC
AMA PRA Category 1 Credit™
Participation
Event date
March 30, 2023