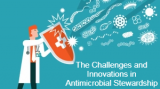 Utilizing antimicrobial stewardship (AS) to properly use antibiotics is critical for all healthcare settings to decrease antibiotic resistance, reduce the development of multidrug-resistant organisms, and put the patient first.
Category
Antimicrobial Resistance and Antibiotic Stewardship
Credits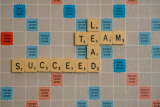 This is a four-part series that addresses everything from issues and questions that arise when individuals are looking for their first job in healthcare epidemiology to the different career pathways for senior-level epidemiologists. Learn from experts about the various skills needed to lead and manage a team as a mid-career healthcare epidemiologist, various career opportunities within healthcare epidemiology and antimicrobial stewardship, the importance of mentorship, and more!