Welcome to LearningCE!
Welcome to the SHEA Online Education Center! We are proud to provide premier Continuing Medical Education, online for your convenience. Your user experience is very important to us so we have compiled a list of Frequently Asked Questions, to assist in the navigation of the site. You can find all of our online education under the menu item- COURSES.
Please use the "Contact Us" or email LearningCE@shea-online.org if you have any questions.
Prevention CHKC
Outbreak Response Training Program (ORTP)
Membership
| | |
| --- | --- |
|   | SHEA is more than just a membership, it's a professional community whose central commitment is prevention of healthcare-associated infections and application of healthcare epidemiology to improve patient safety and healthcare outcomes. Joining SHEA expands your network within the healthcare epidemiology and infection prevention community, enhances your professional skills, keeps you current on emerging science, and advances your career. JOIN TODAY! |
accreditation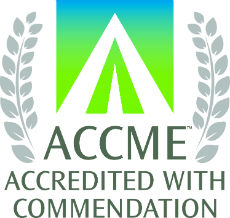 The Society for Healthcare Epidemiology of America (SHEA) has been reviewed by the Accreditation Council for Continuing Medical Education (ACCME®) and awarded Accreditation with Commendation for 6 years as a provider of continuing medical education (CME) for physicians. Accreditation in the ACCME System seeks to assure the medical community and the public that SHEA delivers education that is relevant to clinicians' needs, evidence-based, evaluated for its effectiveness, and independent of commercial influence.