Rossana Rosa, MD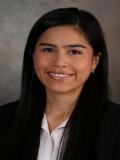 CV:
Download
(42.65 KB)
I am an Infectious Diseases specialist in Des Moines, Iowa. Besides direct patient care, I conduct extensive activities in Antimicrobial Stewardship, both in inpatient and outpatient services, and at local and regional level throughout the state if Iowa.
Financial relationships
No financial relationships have been disclosed.
Return to Prevention CHKC