Valerie Deloney, MBA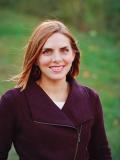 Valerie Deloney, MBA, has more than 15 years of experience in content development and communications for non-profit scientific organizations, and has worked with SHEA as a full-time employee or consultant for 13 years. Ms. Deloney serves as the SHEA staff lead for the SHEA Guidelines Committee and the SHEA Research Network. She has been the project manager for more than twenty guidance documents and guidelines, including the "Compendium of Strategies to Prevent HAIs in Acute Care Hospitals," as well as author on nine peer reviewed research papers and practice documents as of January 2020.
Financial relationships
There are no financial relationships to disclose.
Return to Prevention CHKC