Nancy Christy, MT, MSHA CIC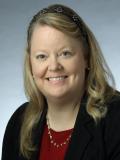 Nancy Christy MT MSHA CIC is an Infection Preventionist at Georgetown University Hospital in Washington DC. She has a degree in Biology at Florida State University and obtained her training in Medical Technology from the US Navy. She worked in Microbiology for 15 years and obtained a Master's Degree in Health Care Administration from Virginia Commonwealth University before moving to Infection Prevention. She has been in Infection Prevention for 12 years and has been certified since 2007 where she has spent her career in university and community acute care settings. She is on the Board of her local APIC chapter and served as the President in 2018. She received the APIC Chapter Leader Award in 2017. She has extensive experience with Pediatrics, High Level Disinfection and Sterilization, and leveraging technology to improve efficiency and tools in Infection Prevention. She has been published in trade journals and APIC resource manuals.
Financial relationships
There are no financial relationships to disclose.
Return to Are You Ready? Hot Topics in Joint Commission