Rashonda Kennedy, JD, MBA, BS, RN, CPHQ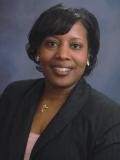 Rashonda Laye Kennedy
Rashonda earned her Bachelor of Science degree from Purdue University in 1999, with a major in nursing and minor in psychology. She is also a 2003 graduate of Indiana Wesleyan University, earning the degree of Master of Business Administration. In 2009, Rashonda received her Juris Doctor from the University of Kentucky College of Law.
Rashonda previously worked as a staff nurse in the areas of Critical Care, Surgical Services, Research, and Pain Management. In addition, Rashonda has experience working in a law firm as a nurse consultant and a healthcare compliance officer.
Most recently, Rashonda transitioned her career back to the acute healthcare setting where she is currently working in infection prevention and control.
Return to Are You Ready? Hot Topics in Joint Commission