Converse & Convene: RSV
Grab your favorite beverage, turn on your camera, and join the conversation! Converse & Convene is a virtual networking forum moderated by SHEA member experts who will lead and facilitate discussion and collaboration. Participants will be able to share challenges, lessons learned, and gain greater insight not only with their breakout groups but with a larger group discussion directly following and lead by the moderators. Please note this event is not recorded and is intended for participants to have a candid discussion around the selected topic. This event is open to SHEA members only.
We will begin with a group discussion, and then move into breakout rooms. The conversation will get started with these questions, but please feel free to bring your own questions, ideas, and stories. 
How can the impact of RSV in different patient populations be described?
How can shared decision-making for RSV vaccine in adults 60 years of age and older be defined and utilized?
How should adverse events noted during the adult RSV vaccine trials be discussed with people eligible for the RSV vaccine?
How can both options- nirsevimab immunization and maternal vaccine- be discussed with pregnant people?
How should adverse events noted during the maternal RSV vaccine trials be discussed with pregnant people?
What has worked and not worked to operationalize RSV immunizations/ vaccinations in healthcare settings?
Moderator:
Lisa Saiman, MD, MPH
Columbia University Irving Medical Center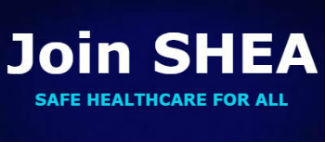 SHEA is a professional community whose central commitment is prevention of HAIs to improve patient safety and healthcare outcomes. Joining SHEA expands your network within the community, enhances your professional skills, keeps you current on emerging science, and advances your career. JOIN TODAY!
SHEA's Code of Conduct
SHEA is dedicated to providing a harassment-free event experience for everyone regardless of color, gender, gender identity and expression, sexual orientation, disability, physical appearance, body size, race, age or religion. SHEA does not tolerate harassment or bullying of conference participants, staff clients or any affiliate. We reserve the right to remove participants if there is a breach in SHEA's code of conduct.
SHEA Harassment and Bullying Policy
Register for this course by selecting the above check box and click "Enroll." 
If you are receiving an ENROLLMENT RESTRICTION, the system is not recognizing you as an Active Member of SHEA. Please contact learningce@shea-online.org for assistance. 
Required Hardware/software
Converse & Convene will be utilizing Zoom meetings. You will be able to join our event by clicking on the Zoom link provided in the course. If this is your first Zoom meeting on your device, visit https://zoom.us/download.
Please note: this only needs to be done once for any device on which you use Zoom for the first time. Please do this well in advance of the meeting. 
Resources: Zoom Support, Zoom Help Center