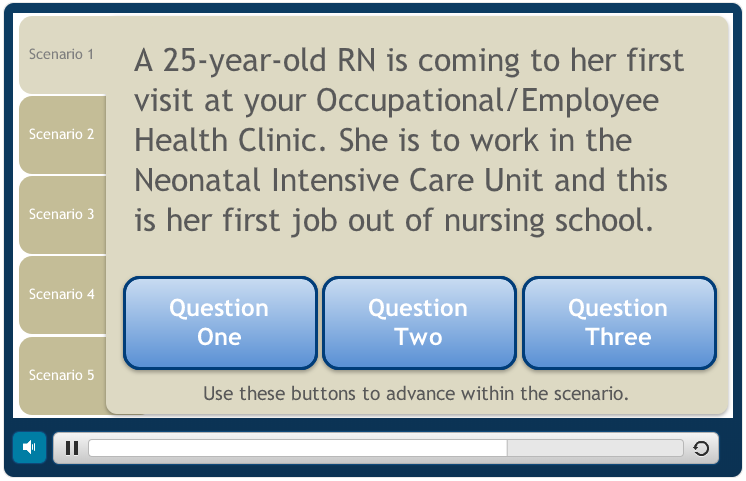 Learning Objectives
At the end of this module, the learner will be able to:
Recognize their organization's employee/occupational health policies surrounding vaccines, testing and policies.
Identify what is appropriate personal protective equipment (PPE) and when to wear PPE to protect oneself and others.
Identify when to advise HCP to not come to work based on syndromic symptoms or overt lesions.
Original Authors:
Constance Cutler, RN, MS, CIC
Director, Infection Prevention and Control
Main Line Health System
No relevant financial disclosures
Julie Mangino, MD, FSHEA
Professor of Internal Medicine
The Ohio State University
No relevant financial disclosures
Revising Authors (2023):
Marci Drees, MD, MS
Chief Infection Prevention Officer
ChristianaCare
No relevant financial disclosures 
Molly Fleece, MD
Assistant Professor 
University of Alabama at Birmingham 
No relevant financial disclosures 
Kimberly Claeys, PharmD
Associate Professor
University of Maryland School of Pharmacy
Advisory Board: AbbVie, Melinta, La Jolla Pharmaceuticals, bioMerieux, LabSimply
Speaker/Speaker's Bureau: bioMerieux
All of the relevant financial relationships listed have been mitigated