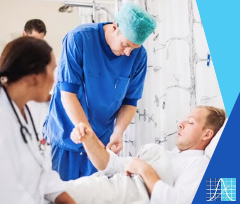 Outbreak Prevention and Response Week
The Society for Healthcare Epidemiology of America is proud to present Outbreak Prevention and Response Week. During the week, SHEA and its partners share resources with healthcare professionals, the infection prevention community, and patients and families on ways to prevent the spread of infectious diseases.
Disease outbreaks in healthcare settings put both patients and providers at risk. Outbreaks can range from difficult-to-treat infections, like MRSA, Clostridium difficile, the flu, or carbapenem-resistant Enterobacteriaceae (CRE), to deadly viruses like Ebola or SARS. However, no matter the size or type of outbreak, patients are at risk; and highly coordinated efforts and specialized expertise are required when any unusual pattern of illnesses is identified.
During the week, SHEA and its partners tap into the expertise of the healthcare epidemiologist and other healthcare professionals in outbreak prevention and response, to lead discussions and share tips and information on themes such as:
Preventing Healthcare-Associated Infections
Antibiotic Stewardship and Risks of Multidrug Resistant Organisms
Partnerships: Public Health and Community Response
Preparedness: Facility Resource Allocation & Outbreak Response and Incident Management
Sustainability: Research & Funding
If you represent an organization that would like to become a partner of Outbreak Prevention and Response Week, please contact Kristy Weinshel at kweinshel@shea-online.org.