Matthew Linam, MD, MS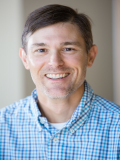 CV:
Download
(107 KB)
Matt Linam is Associate Professor of Pediatric Infectious Diseases at Emory University School of Medicine and Children's Healthcare of Atlanta. He serves as Medical Director of Quality Improvement for the Pediatric Infectious Diseases Divsion and is the Hospital Epidemiologist for Scottish Rite Hospital. He is also Medical Director of the Vascular Access Team. He helps lead numerous quality improvement efforts to prevent healthcare associated infections, improve antibiotic prescribing and improve healthcare quality and safety.

Financial relationships
There are no financial relationships to disclose.
Return to Implementation Science