Jeffrey Linder, MD, MPH, FACP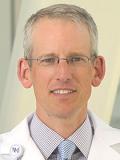 CV:
Download
(116.6 KB)
Dr. Jeffrey A. Linder, MD, MPH, FACP is a general internist and primary care clinician-investigator. Dr. Linder is the Michael A. Gertz Professor of Medicine and the Chief of the Division of General Internal Medicine and Geriatrics at the Northwestern University Feinberg School of Medicine. Dr. Linder's research focuses on the care of ambulatory patients with acute respiratory infections (ARIs) – the number one symptomatic reason for seeking medical care in the United States – and the appropriate use of antibiotics in ambulatory care. Dr. Linder has expertise in electronic health records and clinical decision support as well as using behavioral science and social psychology to understand and change behavior. Dr. Linder served on the "Outpatient Antibiotic Use Target-Setting Workgroup" which was convened by the Centers for Disease Control and Prevention and The Pew Charitable Trusts; the Antibiotic Stewardship Research Workshop Planning Committee of the Society for Healthcare Epidemiology of America; and is a standing member of the Agency for Healthcare Research and Quality's Healthcare Safety and Quality Improvement Study Section. Dr. Linder received his medical degree from Northwestern University School of Medicine, did a Fellowship in General Medicine and Primary Care at Massachusetts General Hospital, and has a Masters of Public Health degree from the Harvard TH Chan School of Public Health.
Financial relationships
No financial relationships have been disclosed.
Return to 2018 Antimicrobial Stewardship Research Workshop