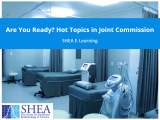 This E-Learning course will give a brief overview of the Safer Matrix scoring process and provide aspects of Hand Hygiene, Sterile Compounding, High Level Disinfection, and Hemodialysis to review as you prepare to navigate your next Joint Commission survey.
Category
Epidemic/highly infectious agents
Hand hygiene
Public reporting
Format
Self-study / Enduring
E-Learning
Credits
ABIM MOC
AMA PRA Category 1 Credit™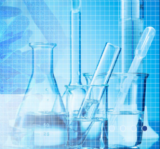 This online educational course offers any Infectious Diseases practitioner an opportunity to learn the basics of healthcare epidemiology, infection control and antimicrobial stewardship. Written by adult and pediatric experts in the field, case-based information is presented in a dynamic and interactive learning environment intended to highlight the role of the healthcare epidemiologist.
Category
Antimicrobial stewardship
Infection prevention & control
Format
Self-study / Enduring
E-Learning
Credits
ABIM MOC
AMA PRA Category 1 Credit™