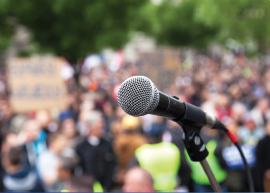 The Advocacy Toolkit is a package of resources and educational materials to assist SHEA members with becoming effective advocates to policymakers at the federal and state level on behalf of the society's policy agenda.  This toolkit is an exclusive SHEA member benefit designed to support the SHEA Grassroots Network. These tools will show you how to be an effective advocate to advance SHEA's mission, stay informed on the most critical or priority "asks" for the profession, and to better understand the key policy issues that are top-of-mind for members and society leaders.
Now more than ever, SHEA needs every willing member to add their voices to the national discussion to advance public health policy objectives, and to help prioritize policies that support infection prevention and preventing the spread of antibiotic resistance through antibiotic stewardship. 
Target Audience
The resources included are for SHEA advocates subscribed to the SHEA Grassroots Network, and any other SHEA member seeking to learn about how to be an effective advocate for SHEA, hospitals, academic centers and the healthcare epidemiology profession.
The educational content of this program is brought to you by SHEA, in partnership with the Congressional Management Foundation.